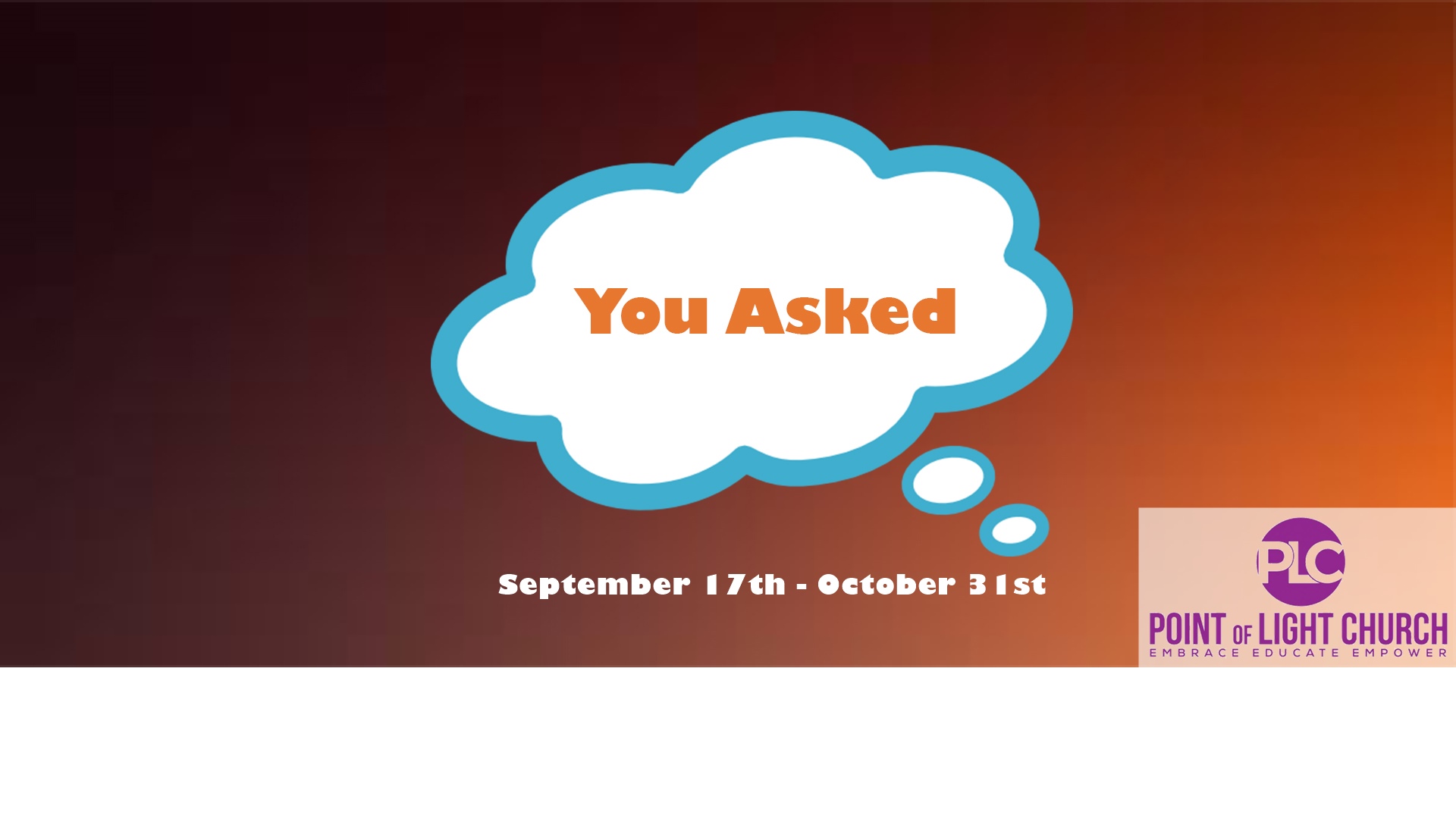 You Asked
September 17

-

October 31
This series is born out of the questions Believers and Non Believers have about God and their lives.  It is a 6 part series which will address questions asked most often.  It will cover the following subjects:
How Do I Hear God's Voice?
God still speaks but many distractions prevent us from hearing God.
How Do I Forgive?
We have to learn to forgive as Jesus did.  We have all been hurt, betrayed, and devastated by someone.  But Jesus says we are to pray for those people and forgive them.  We learn that forgiving someone is not easy but it is possible.  We also learn that forgiving someone does not change the past but it does change our future.  Join us for this message.
How Do I Overcome Fear?
Fear is the tool used by our enemy to keep us from being all God wants us to be.  In this message, we will learn how to move past fear and into the destiny God has prepared for us.
What Is Spiritual Warfare and Am I in a Battle Right Now?
We will learn the devil is real, powerful, and always at war with us.  The good news is that he is subject to our all powerful God.  You will learn about your spiritual weapons and how to use them to subject his power.
How Should I Deal With Difficult People?
We will learn how to see the people through a different perspective and change how we deal with conflict.
How To Handle Stress?
Jesus predicted that life would be full of troubles and stress.  He never said that we would have stress go away.  He promised that we could rise and live above it.  We will learn that in this message.
Give 6 weeks to getting the answer to some of life's biggest challenges and allow God to bless you and change your life for the better.  Join in and stay connected to the series by Pastor Julius, "You Asked."