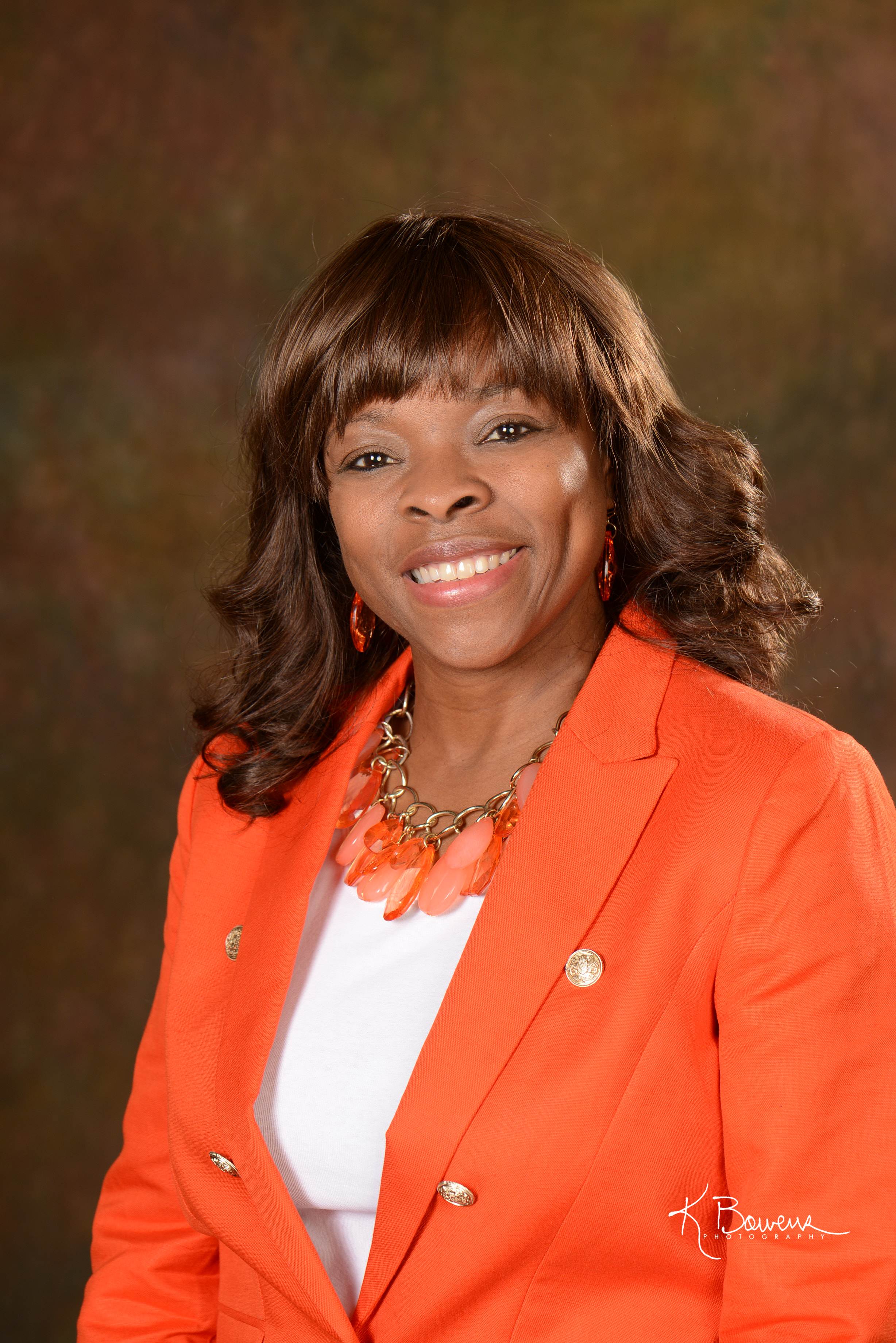 First Lady Danita Harris is the first born child of Pastor Glenn and the late First Lady Carolyn Young of Palestine, Texas.
In 1985, she graduated from Cedar Valley Community College where she earned her associates degree. She continued her education at Oral Roberts University graduating in 1991 with a B.S. in marketing. She didn't stop there; she earned her Masters in Business from Oral Roberts University in 1994.
In 1982 she took her love for wedding decorations and turned what was a hobby into a business. She became the owner of 'Wedding Creations By Danita', which offers complete floral wedding packages to brides so that weather small or grand a brides wedding desires can be fulfilled.
First Lady Danita herself became a blushing bride on October 4, 1997, when she married Pastor Julius Harris. They together are raising two lovely daughters.
After serving several years in ministry with her husband, in 2008, God placed it on the heart of Pastor Julius and First Lady Danita to found Point of Light Family Church, which is located in located in Cedar Hill, TX. Their desire is for Point of Light Family Church to reach, teach, and strengthen individuals and families for Christ in Cedar Hill, Texas and the surrounding cities.
First Lady Danita is the leader of the women's ministry at Point of Light Family Church known as H.A.T.S. – Helping, Healing, Holy Hands Acquiring Truth Sisters which is a very vibrant ministry at Point of Light Family Church.
The acronym H.A.T.S. spells out the ultimate mission of the Women's ministry:
Helping – by giving of ourselves: our time, our resources, our efforts, so that we can help make a positive difference in someone else's life.
Healing – in any given situation, we are to come into that situation and offer healing through speaking the word of God, prayer and encouragement.
Holy- we want to always walk, live and be holy, not just in public, but more so in private. Character is doing what is right when no one is around! We must have a heart and a mind-set for living holy.
Hands- putting our hands to the plow in whatever God has called us to do.
Acquiring- Studying the word to show ourselves approved unto God, and not bring shame to his word and how he has called us to live.
Truth- Hiding the word of truth in our hearts and speaking the truth in love.
Sisters- bring sisters (women) together and building up the body of believers.
First Lady Danita is committed to the development and growth, (spirit, soul, and body), of the ladies in the womens' fellowship as well every person that is involved at Point of Light Family Church. Her unwavering compassion for people continues to yield great results in the lives of others.